Your Dad (& Mom) Want You to Read This 🥦
Next week is Father's Day and even if your dad isn't into weed, here's how to talk to any skeptic about it. If you're dad is cannabis curious, here are eight things you should get them (and your mom TBH).
Say it with a custom one-hitter: BUDDY is a premium one-hitter pipe that is sleek, durable, and customizable to say whatever you want. Ours say Nice Paper (which we highly recommend), but any dad joke, accolade or note under 30 characters goes.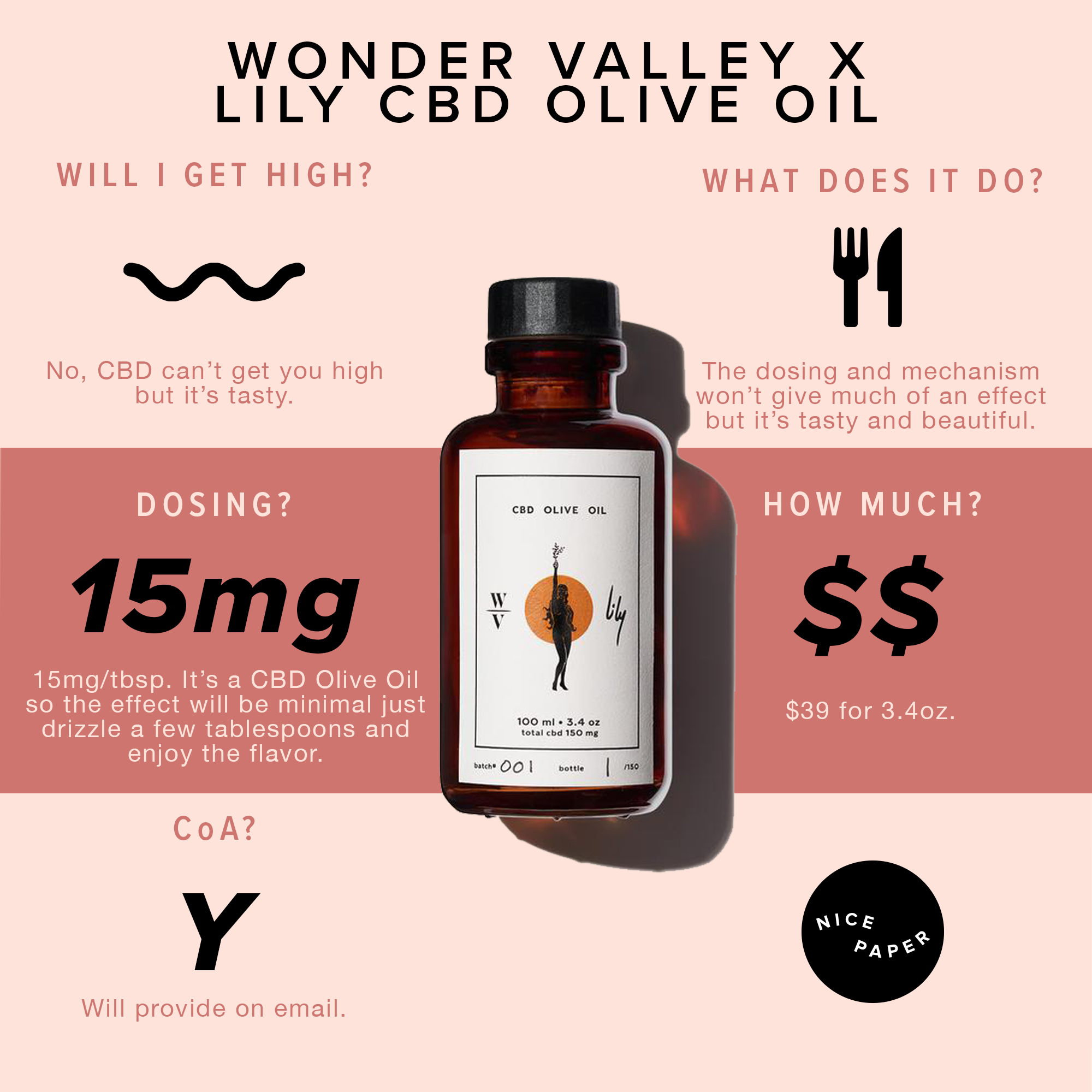 For the dad who loves Olive Garden
They're about to get an upgrade: Wonder Valley partnered with Lily CBD Olive Oil to create 150 hand-numbered bottles in a limited edition run. This small batch CBD olive oil clocks in at 3.5oz and 150mg of CBD per bottle. An aromatic olive oil with nutty notes and earthy scents, this isn't your average olive oil and is perfect to drizzle on salads and pastas, use as a marinade or as a finishing oil. Comes in two sizes but we're partial to the 3.4oz bottle.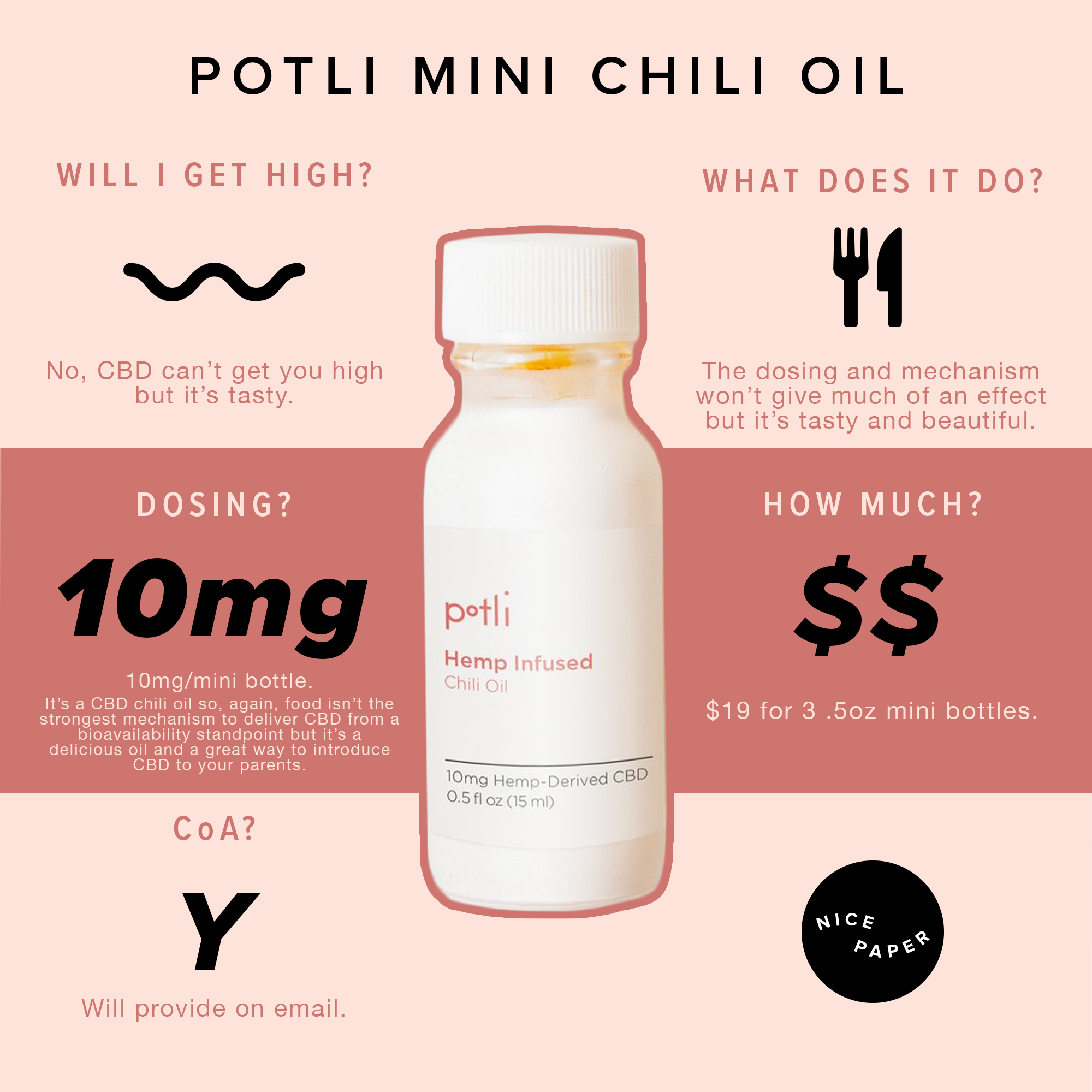 So you took your parents to Bushwick once, and they really loved that spicy honey pizza. Felicity Chen and Christine Yi created parent-approved, hemp-infused products that your parents will rave about. Potli's newest launch, Hemp Infused Chili Oil, is also perfect in salads, hummus, noodle soups and more.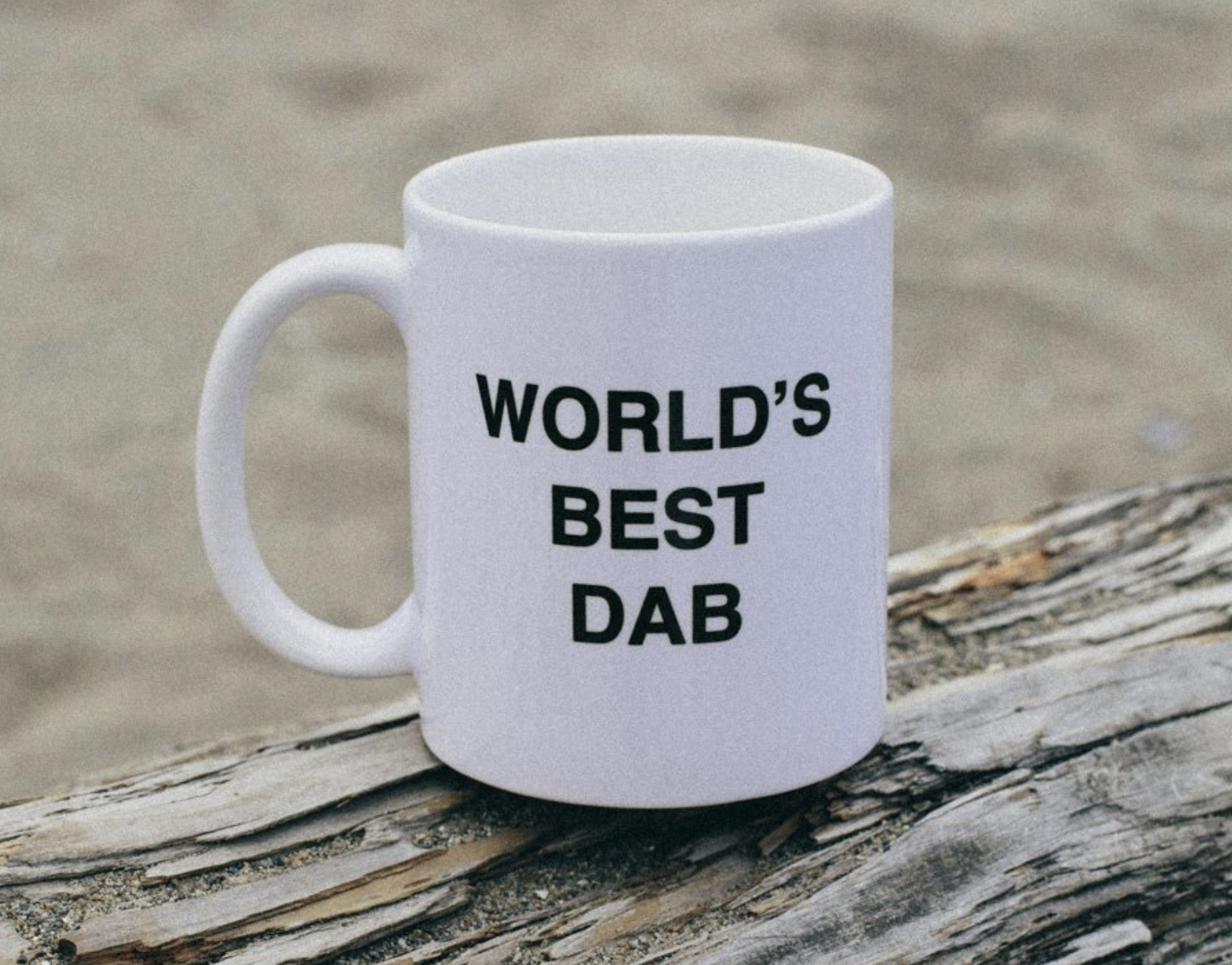 For the dad who loves to wake and bake
Vancouver-based lifestyle brand Studio A-OK will make your dad feel nostalgic and cool at the same time. This mug speaks for itself. Heads up, it's sold out, but we're hoping if enough of us DM them on Instagram they'll bring it back in time for the 16th.
Even the most OG stoner dads need an upgrade to their weed toolbox sometimes. A four-chamber stainless steel grinder from our favorite Mister Green will sit pretty atop wherever your dad keeps their stash.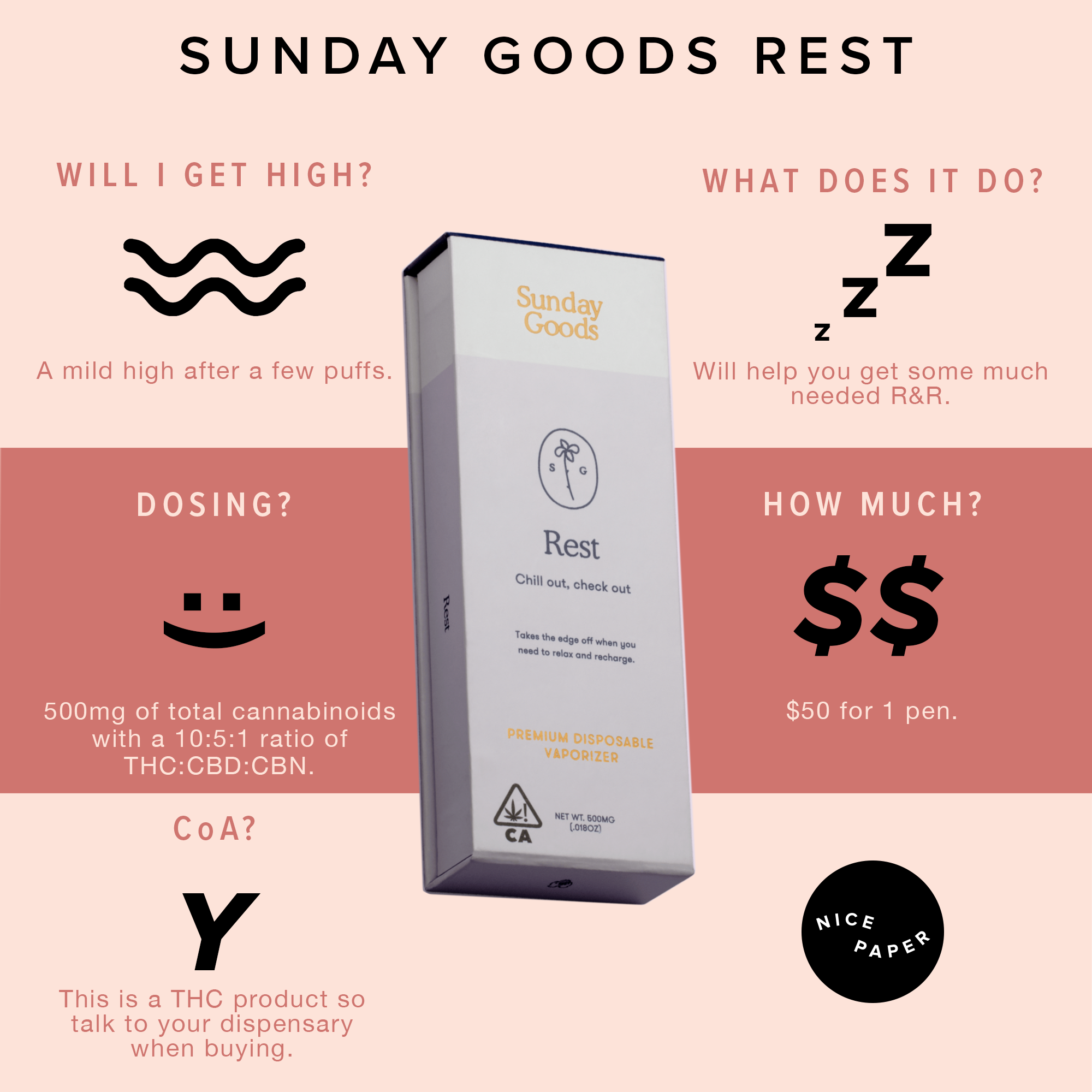 If your dad is a design dude and is new-ish to weed get him the latest pens from Sunday Goods which focus on use-states. Rest is a nice pen to start with as it has a balance of THC, CBD and CBN along with linalool terpenes (that's a cool way of saying lavender). Remember, unless if your dad/mom/older friend smokes a lot you get more sensitive top THC with age so focus on balanced strains and pens to make sure everyone has a nice time.
For the dad who knows good weed
Mario Guzman is a Bay Area cultivator who got his weed Sherbinkskis into Barneys. The cultivator behind one of 2018's most popular strains, Gelato, Sherbinskis is the latest in a slew of "designer weed" brands that are hitting the market. Found all over California, get your dad a bag of Mochi or Sunset Sherbert or our favorite, Bacio Gelato.
For anyone that likes cookies
Dr. Norms is one of the more dad-friendly packaged products we've seen out there and at 5mg of THC per cookie it's unlikely they are going to dose too heavily if they stick to just one. Make sure you also get them a sleeve of Chips Ahoy! If they're new to edibles they should start with half a cookie and the Chips Ahoy! will stop them from eating too many dosed baked goods.
Have a favorite product you didn't see? Talk to us.
〰 Nice Paper 〰