Do You Know the Difference Between Hemp Oil and CBD?
Hi Nice People!
Last week we covered our first installment of the beauty awards focusing on skincare. This week, we're covering beauty for the rest of your body and follicles.

Before we dive in, remember, voting is nice. Make sure you're registered. You get a sticker and the euphoric rush from exercising your democratic rights so, as advertised, only nice things.

You can find out more about how to register here and a state-by-state election guide here. Vote Save America has a nice state-by-state guide if you want to learn more about local candidates. If you live in New York, the last day to register is October 12 so get clicking.
Now, back to beauty and self care, two things we all need in these trying times. Here's a helpful guide to understanding the benefits of hemp seed oil and CBD.
Cannuka Nourishing Body Cream
As we've said before, for effective pain relief, you're going to want to look at topicals that have at least 200-mg of CBD per ounce of product. However, we all want the rest of our body to feel nice. While Cannuka's body cream may need more active CBD to tackle most forms of pain, its manuka honey and CBD combo help with topical irritation and dryness.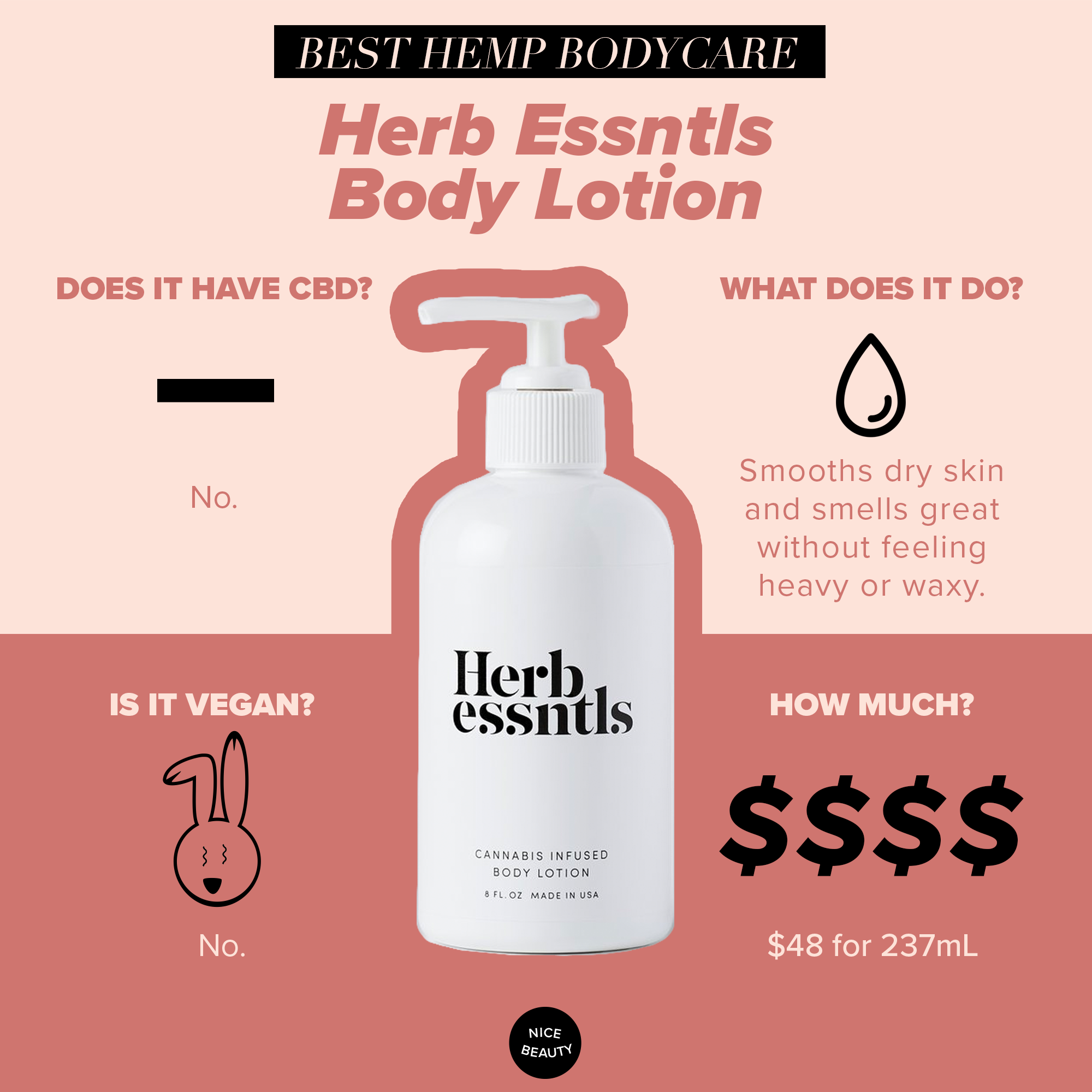 While there are plenty of topicals for pain, not everyone needs pain management. Instead, some need lotion for dry skin or ashy spots. Herb Essntls is a nice splurge on body care if you have dry skin (read: every New Yorker, we're all Starks come February). Engineered around Cannabis Sativa seed oil and fortified with organic ingredients like aloe vera, shea butter, and chamomile, this body lotion leaves your skin smooth and soft everyday.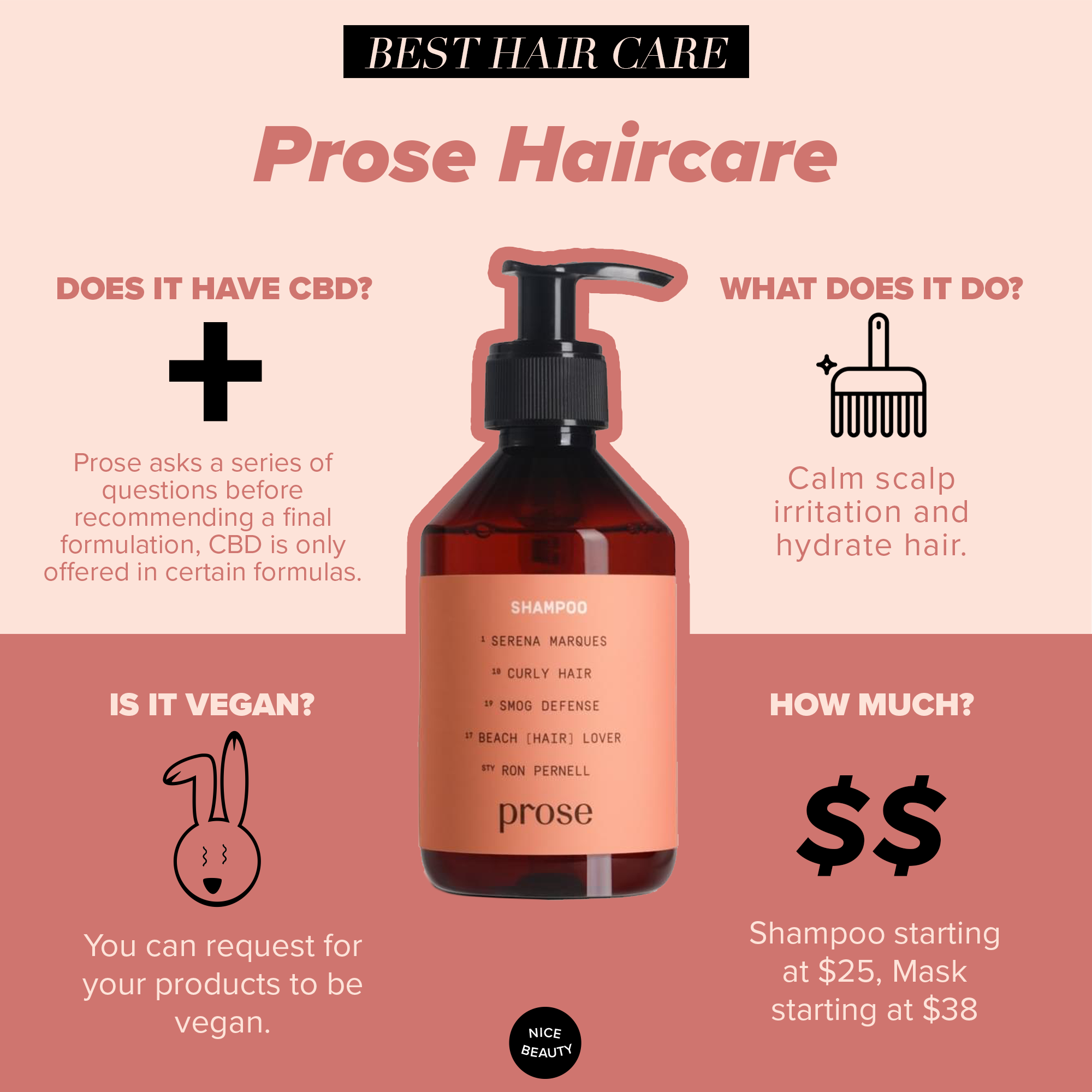 Prose has turned the haircare model on its head by offering customized products for your personal follicles and scalp needs. It's like a choose-your-own-adventure, but at the end of the adventure Rapunzel is asking you for hair hacks. Everyone that visits Prose has to answer a survey, so no two people will receive the same exact formulation (unless if you're hair twins, in which case, congratulations!). If you experience scalp irritation, dryness, inflammation or flaking, Prose may recommend CBD as one of the ingredients in your customized hair formula. While your results may not require the CBD add-on, hair care tailored to you always feels nice.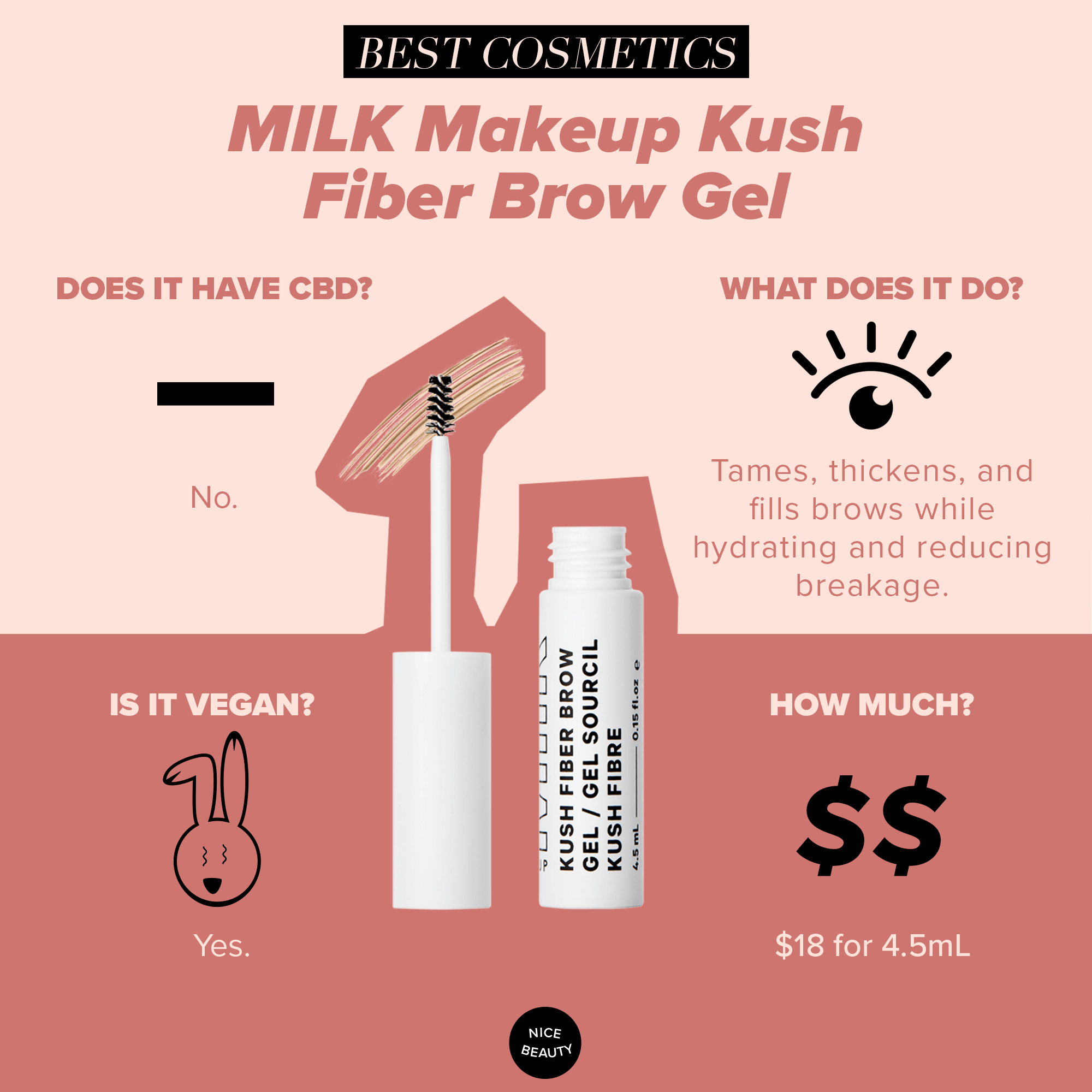 MILK Makeup Kush Fiber Brow
We all love having cooperative brows: brows that listen to us, that do as we ask. Powders can go on uneven, some waxes and gels flake, others dry out your brow follicles, and some veer on Bert brows rather than "bold" brows. Kush's brow wand helps keep your brows hydrated and in place with some people reporting that it helps them grow in thicker over time. In four shades, this gel is the only product you need to get luscious and well-behaved brows.
Have any products that didn't make the list? We're always looking at beauty products so, talk to us. We may have already reviewed it, but we always like hearing from nice people.
Nice Paper