7 Ways to be Nicer to Yourself
Hi Nice People,
Welcome to the first Nice List. This week, we're breaking down eight products that will stop you from stressing TF out. From therapeutic beauty products to products specifically formulated to help you relax, these are some of the nicest products from coast to coast.
Before we get started, here's a simple guide to navigating the Nice List.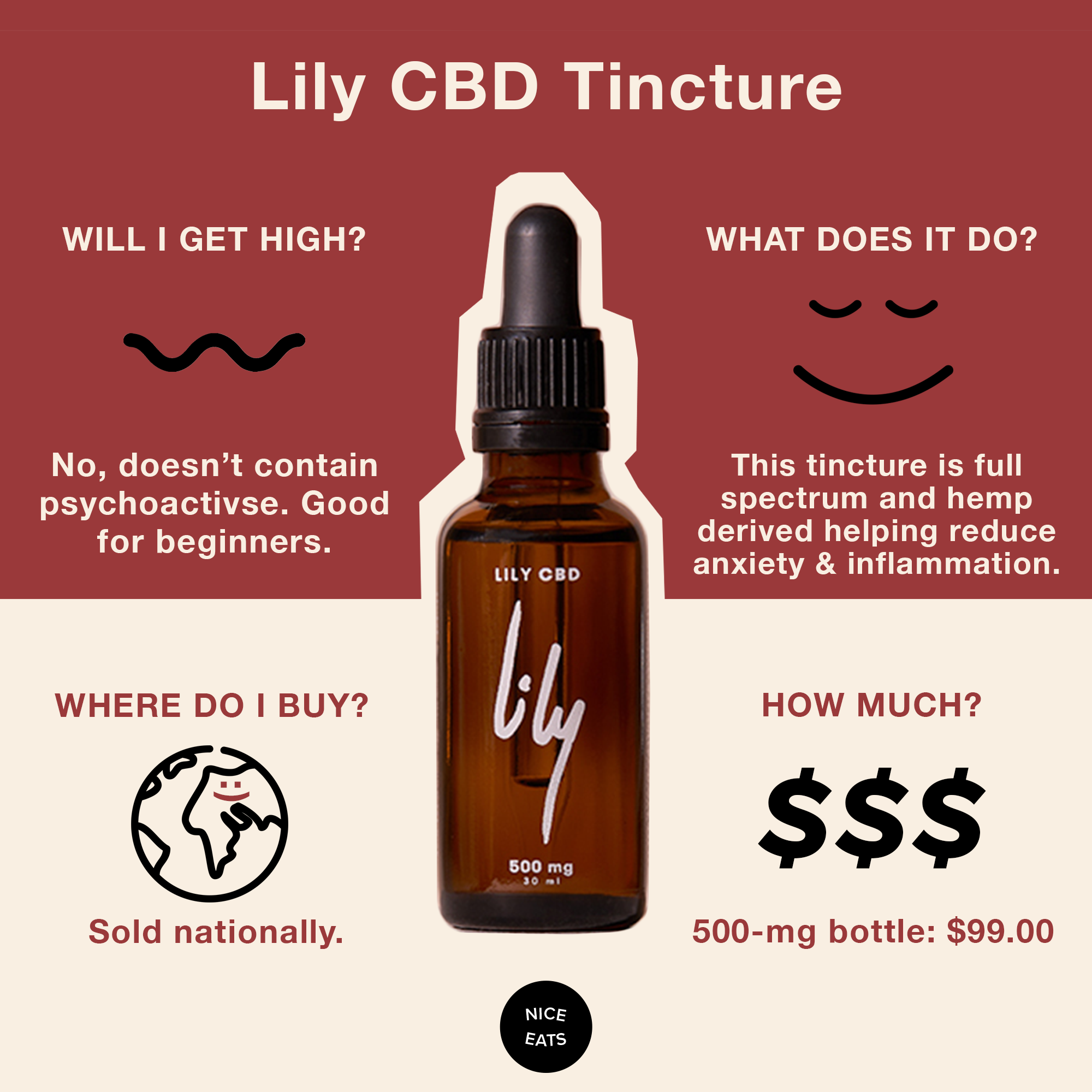 Can't stress (pun intended) this enough: not all CBD is created equal. (For a quick refresher on CBD, a compound that's found in both hemp and cannabis, head to our site.) Lily CBD ticks all the boxes for what matters in a hemp-derived CBD. It's full-spectrum, meaning the CBD has all the benefits of hemp; sustainably grown from pesticide-free plants; provides third-party lab results so you know it's safe—and it doesn't hurt that the branding is cute. We can tell you from personal experience that it's a great way to get your stress levels down. While $99 for 500 milligrams may give you sticker shock, you get what you pay for: In this case, some of the highest-grade, properly tested, and correctly labeled CBD tinctures in the game.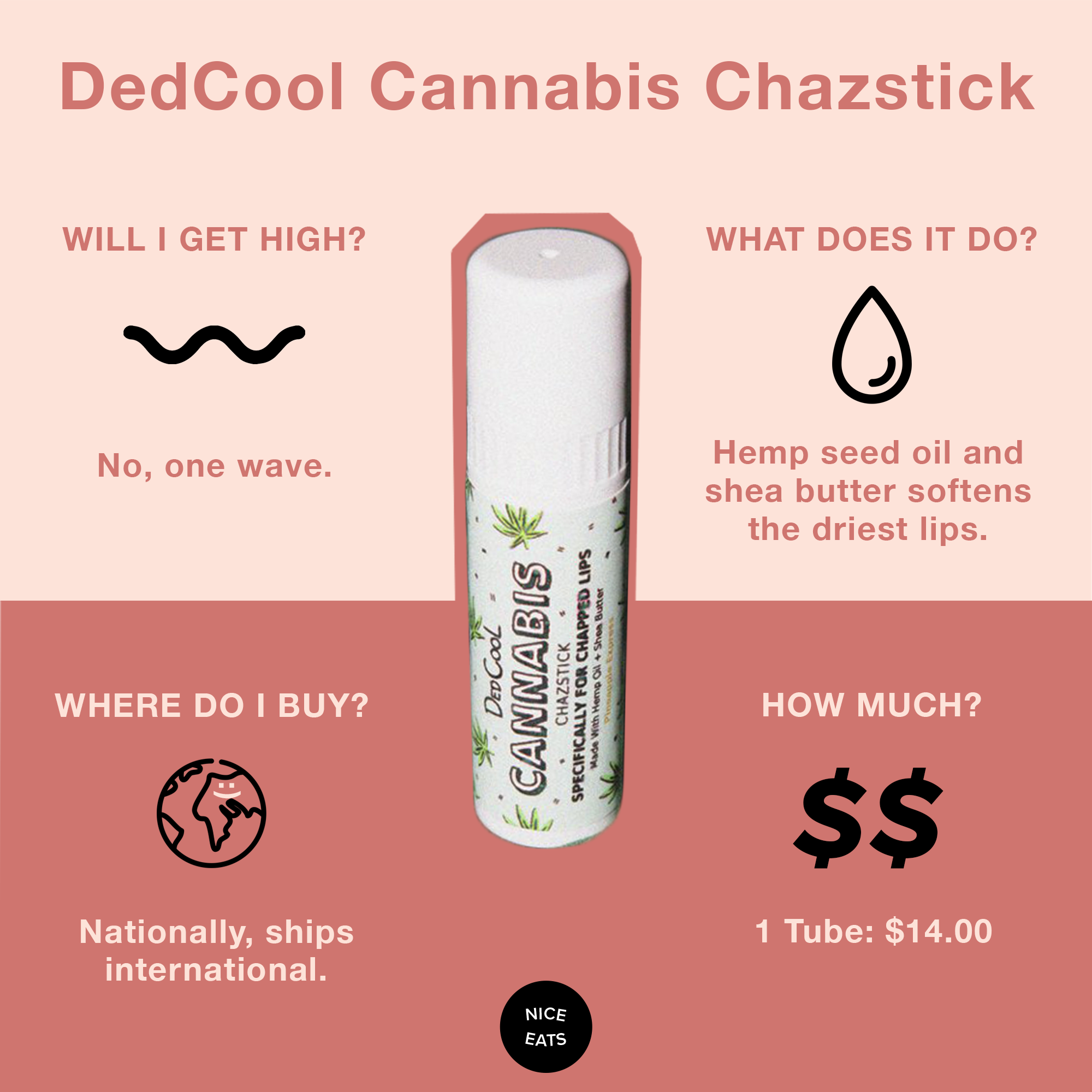 6. DedCool Cannabis Chazstick
DedCool Cannabis Chazstick: This lipbalm aptly named Pineapple Express (sorry, it won't put you on an epic journey a la Seth Rogan and James Franco) is made of all natural vegan shea butter with hemp seed oil. Tasting like the perfect piña colada, it's our go-to for smooth, hyper-moisturized lips. Stressing out over whether the ingredients in your balm will turn your mouth into flaky sandpaper is over.
You know Sleepytime? The tea with the cute bear in the PJs? That teddy is a fraud. Cue a more potent herbal tea: Both Kikoko's Tranquili-tea and Sympa-tea are incredible at banishing blues and, in the case of Tranquili-tea, you'll get an incredible night's sleep. Rich in CBD, the cannabis compound that reduces anxiety, and CBN, the cannabis compound that helps sedate you, this is great for nights when you're tempted to endlessly scroll through your ex's Insta, and Raya, etc. etc.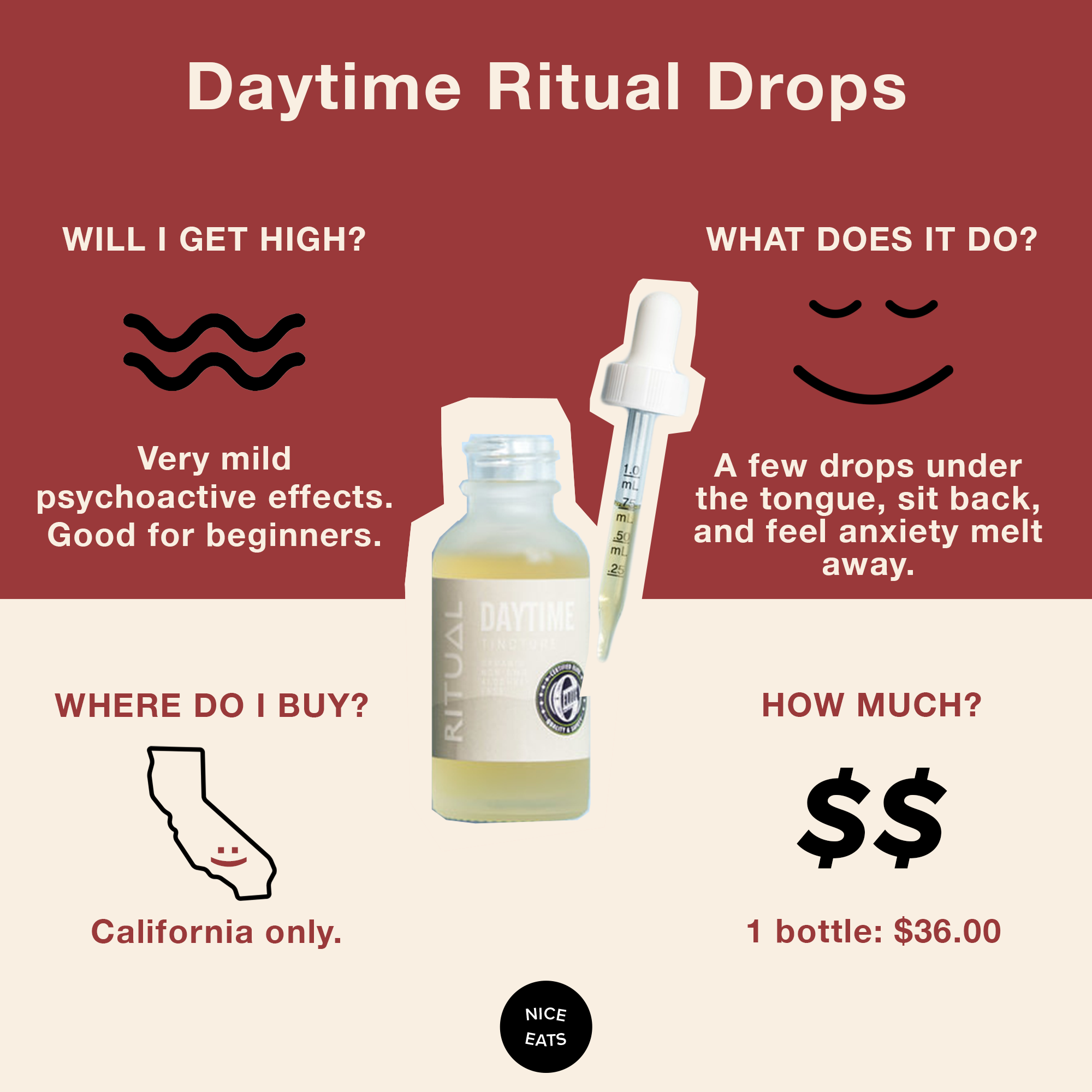 Their clean and calming packaging will make you feel like you're at the spa, and their minty fresh drops have a similar effect. Try their 20:1 drops, which are designed to help soothe your mind and body while keeping you focused on your day.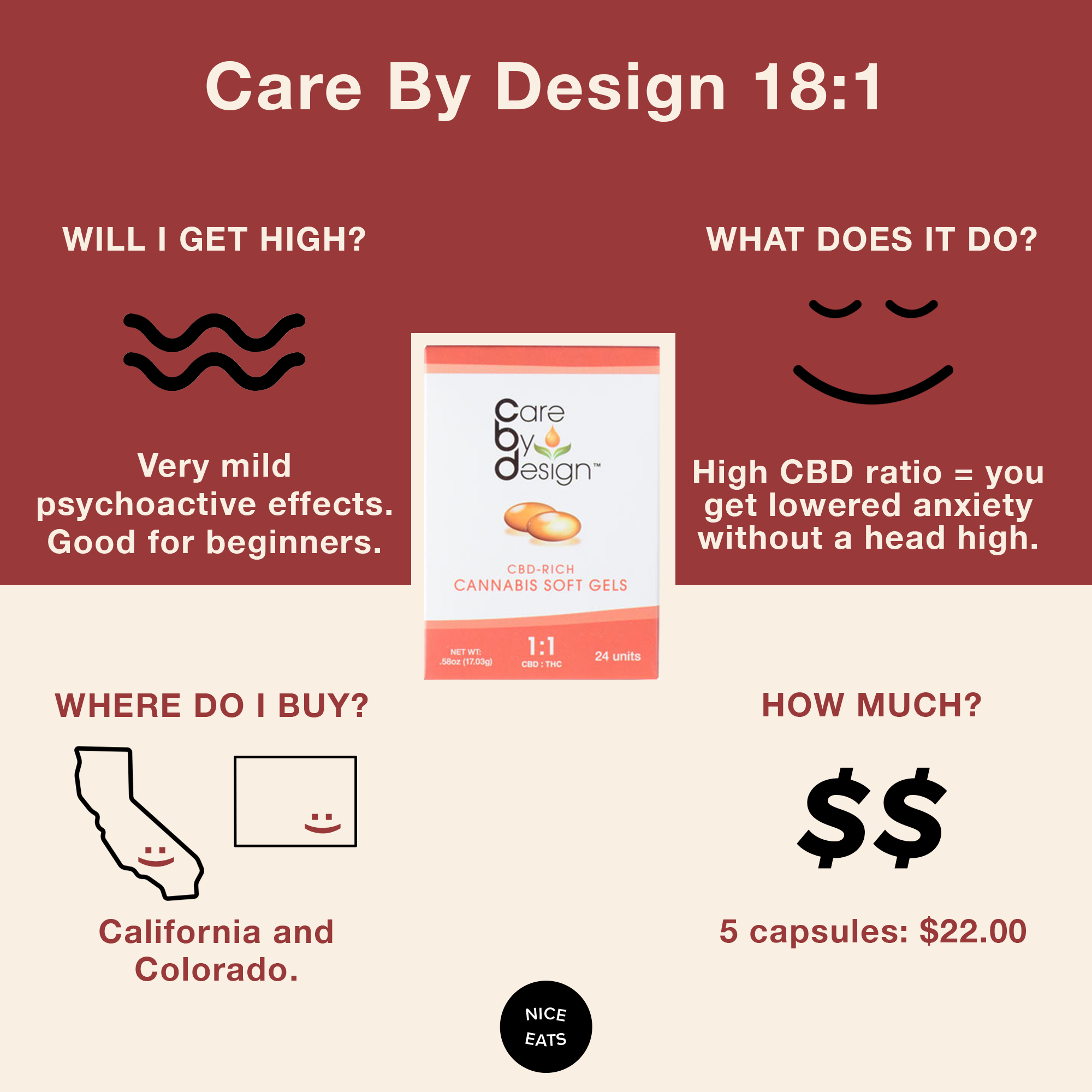 3. Care by Design Softgels:
Care by Design didn't just acronym up CBD; they are dedicated to making some of the best dosed products out there. Their high-CBD gels are excellent for when you want to take the edge off, while their balanced CBD-to-THC gels are excellent for winding down instead of wineing down. Just make sure to take in advance, like with all edibles, they can take up to two hours to digest and take effect.
Marley Naturals Cartridge
Vaping is a faster way than, say, edibles—which can take up to two hours—to get cannabis into your bloodstream. If shit is hitting the fan, we recommend Marley Naturals. The brand sources its cannabis locally and tastes fantastic. One of our favorite cannabis-derived CBD dominant cartridges, it still has some THC helping round out edges that have gotten a little too sharp.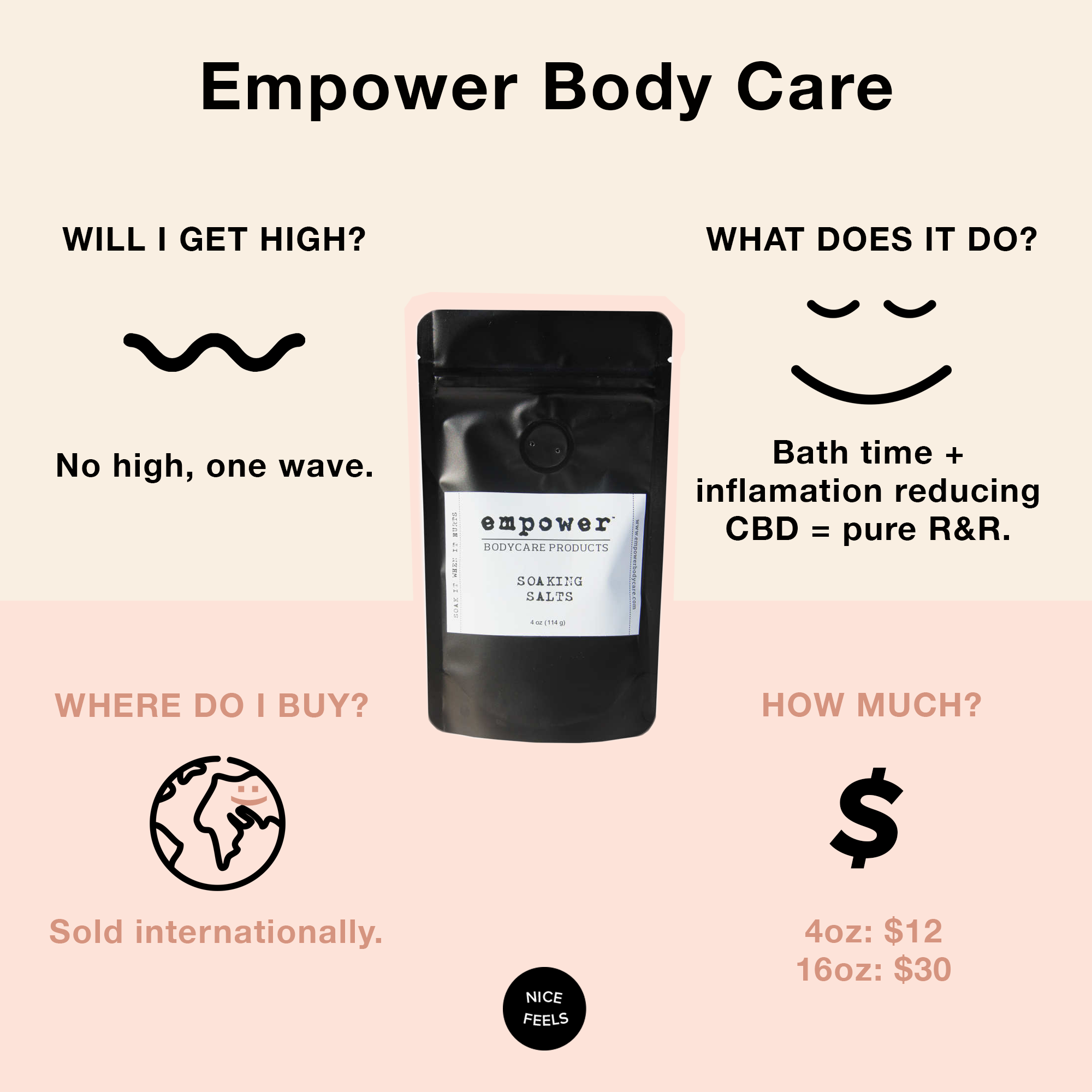 Empower® Soaking Salts - White Label
Enjoy feeling relaxed and devoid of muscle pain, but don't want to ingest anything? CBD baths won't get you high but will help you get the most out of your bath.
For a full explainer on CBD, THC, and the endocannabinoid system that is currently doing stuff to your body and mood right now, see here.
Have a favorite product you didn't see? Talk to us.
Thanks for being nice.
〰 Nice Paper 〰